A new UAE institute hopes to globalise the fight to wipe out neglected tropical diseases.
Tropical diseases like river blindness, lymphatic filariasis, and guinea worm, kill, disable and disfigure more than 1.7bn people worldwide. They keep children out of school, adults out of work, and trap some of the most marginalised communities in an endless cycle of poverty and suffering. In a bid to counter the devastating effects of these preventable yet debilitating conditions, a new UAE-based health institute has been launched, backed by funding from Abu Dhabi's crown prince and the Bill and Melinda Gates Foundation.
Its goal is to accelerate global efforts to combat – and eventually eradicate - so-called neglected tropical diseases (NTDs).
The Global Institute for Disease Elimination (GLIDE), which has a start-up pot of $20m, was first announced in 2017, but began operations in late-2019, following the appointment of its first chief executive, Simon Bland.
The centre will advocate on and raise awareness around painful conditions such as river blindness and lymphatic filariasis (also known as elephantiasis), support elimination strategies and techniques, and bring together leading international organisations and local on-the-ground experts to build and share knowledge.
GLIDE's initial focus will be on eliminating river blindness and lymphatic filariasis, but it will also support wider efforts to end polio and shrink the global malaria caseload.
River blindness - also known as onchocerciasis - is an eye and skin disease spread by the bites of infected blackflies. The disease occurs mainly in tropical areas, with more than 99 per cent of infections in Africa.
Lymphatic filariasis – also known as elephantiasis or just LF – causes painful and disfiguring swelling of limbs and can lead to permanent disability. The mosquito-borne worm disease is usually acquired in childhood, causing hidden damage to the lymphatic system, but can be eliminated by stopping the spread of infection through preventive chemotherapy.
"What we really want to do is alleviate the suffering," says Bland, a development economist whose career began at the UK's Department for International Development (DfID), and who recently led the UN agency for HIV and AIDS (UNAIDS).
"If you listen to the personal accounts of people living with lymphatic filariasis, for example, there is a lot of stigma and discrimination, incredible pain, and in many cases a total loss of the ability to live a productive life."
Describing the conditions as "ancient diseases of poverty", he says: "We wouldn't tolerate them in Manhattan or Surrey, so we shouldn't tolerate them in Africa. In the past, a lot of people in have just lived with these terrible diseases, not knowing the causes and not appreciating that we can beat them, once and for all."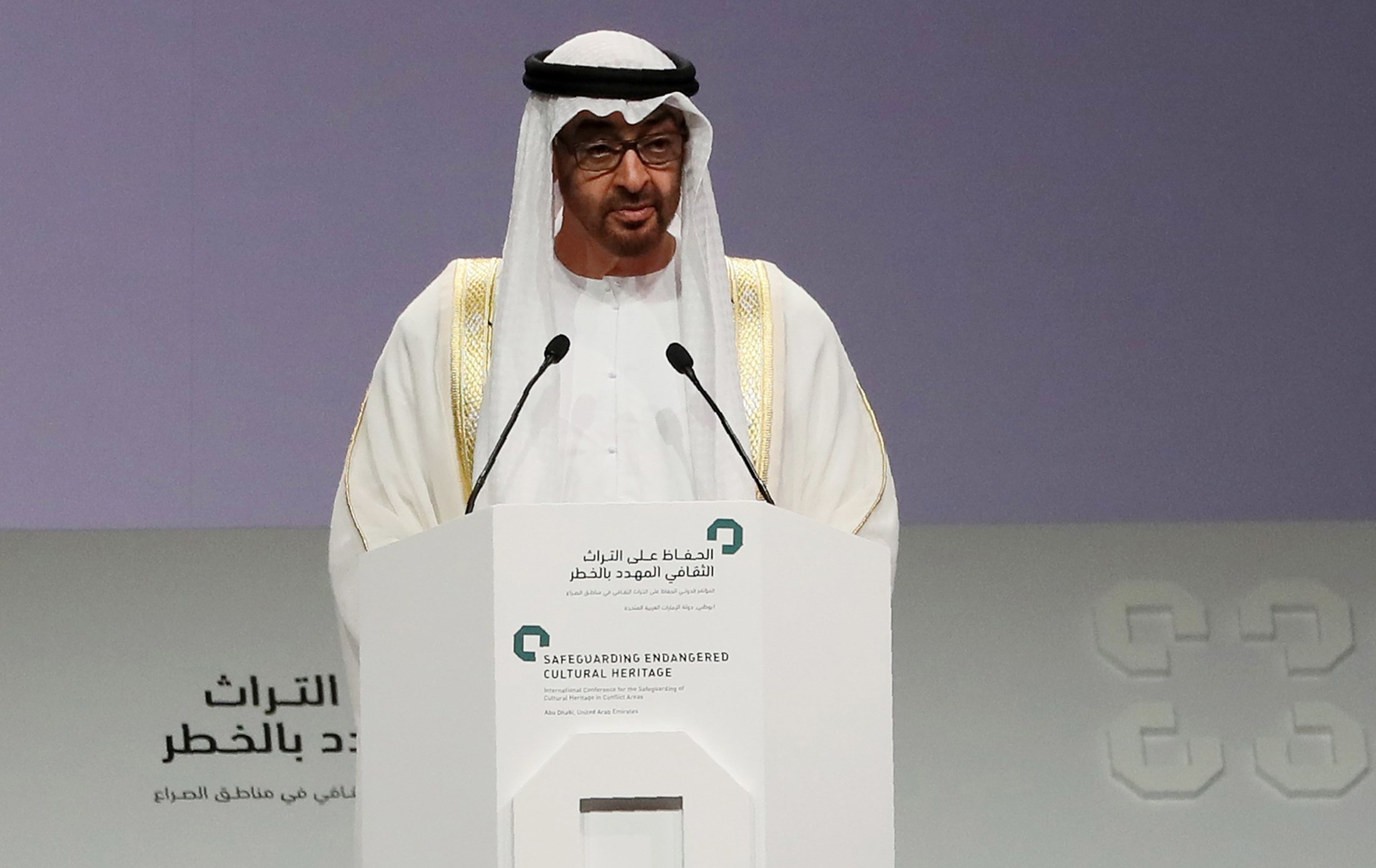 GLIDE is the latest salvo by Sheikh Mohammed bin Zayed in a longstanding commitment to stamp out NTDs and end the physical suffering and economic hardship caused by polio and malaria.
To date, the crown prince has given more than $250m to global health causes, building on the legacy of his father, Sheikh Zayed, the UAE's founding president. Sheikh Zayed was a pioneer donor to the Carter Centre, the foundation set up by former US head of state Jimmy Carter, and its campaign to eradicate Guinea worm disease.
In 2017, in conjunction with the Bill and Melinda Gates Foundation, the crown prince announced the formation of a groundbreaking $100m initiative to target NTDs in seven countries over 10 years.
The Reaching the Last Mile Fund (RLMF), which is administered by End Fund, a US-based nonprofit, provides money for local governments and the World Health Organisation – in partnership with pharmaceutical companies – working to eliminate river blindness and lymphatic filariasis in Mali, Senegal, Niger, Chad, Sudan, Ethiopia, and Yemen.
Although there will be some crossover between the focus of GLIDE and that of the RLMF, they are distinct projects and GLIDE has its own separate funding and strategies.
"Our commitment to ending NTDs is not just about disease elimination. By removing the barrier of disease, we can help alleviate poverty and uplift entire generations," Mohamed Mubarak Al Mazrouei, undersecretary of the Crown Prince's Court, said at the launch of the first annual World NTD Day on January 30, an initiative funded by Sheikh Mohammed bin Zayed.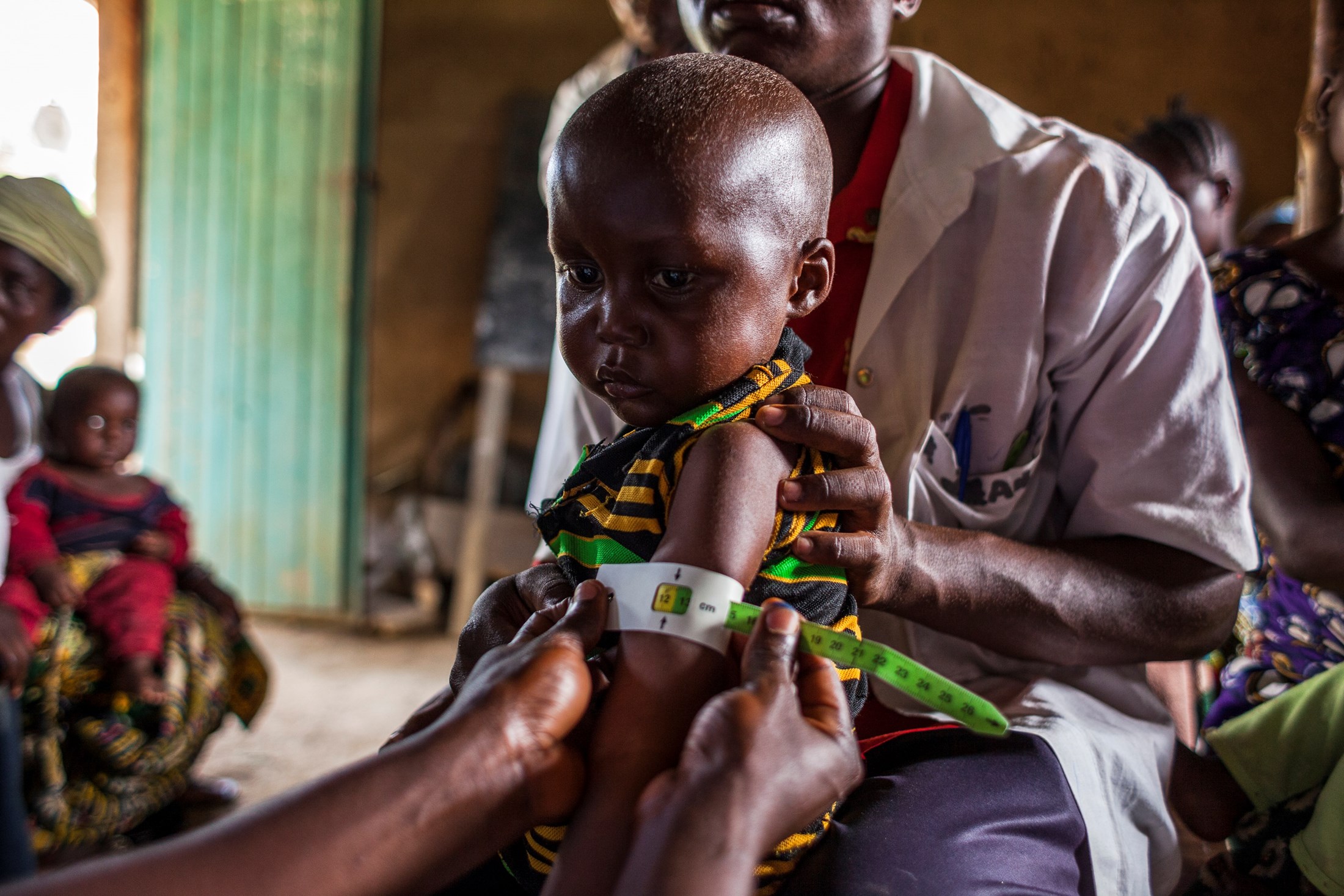 GLIDE's creation comes at a pivotal moment in the fight against NTDs, as countries work towards the adoption of a new 2030 roadmap. The blueprint was due to be signed off at a high-level summit on the eve of the Commonwealth Heads of Government Meeting, which had been scheduled to take place in the Rwandan capital Kigali in June but may now be held virtually due to Covid-19, or postponed to early next year.
This new roadmap will shape global policy on NTDs with a view to aligning the fight with wider health and social targets set out in the 2030 sustainable development goals (SDGs).  The World Health Organisation is also due this year to launch new NTD goals to steer progress and guide treatment paths.
Bland acknowledges that hard-won progress against NTDs, malaria and polio is at risk of a setback due to resources being diverted to the coronavirus response. But, equally, he believes the pandemic makes a powerful case for the need to shore up fragile health systems and improve surveillance in vulnerable countries.
"Abu Dhabi can play a strong and meaningful role and we are focusing on that last mile of disease elimination."

 Simon Bland, chief executive, GLIDE.
GLIDE's first programmes will offer strategic and technical support to help African governments get their river blindness elimination efforts back on track. This might be as simple as helping an existing technical team to meet, or it could be a case of helping to complete studies in hard-to-reach or border areas where data gaps hinder elimination. One such project is already underway in Malawi.
Other initiatives are likely to include translating the experiences of four nations in the Americas that successfully wiped out river blindness into lessons for African states; or boosting malaria programmes in the Sahel region in a bid to lessen the burden of the disease on public health systems.
"We do not envisage ourselves as a large financing institute, rather we'll look to support operational research and activities that accelerate progress and facilitate lesson learning," says Bland, a former board chair of the Global Fund, a partnership mobilising funds to fight HIV, TB and malaria.
 "We'll play a convening role, a learning role and a knowledge generation role," he adds. "The key will be listening to the local perspective and taking our lead from them. We are not going to be a top-down force, imposing ideas or strategies, we are there to enable and complement existing expertise."
Technical assistance might come, Bland explains, in the form of support for design and costing of elimination strategies, help with disease surveillance and data analysis, and a focus on supply chain efficiencies and economies of scale. GLIDE is also keen to find ways to integrate different disease response programmes – for instance sharing surveillance and mapping data – and to strengthen overall health systems by reducing the burden on hospitals from NTDs.
Bland says it is about "identifying roadblocks" and "working out the questions we need to be asking to help overcome those blocks".
"Having universal health coverage, good surveillance, and the understanding of how to prevent and tackle infectious diseases is not just about the good of individual communities," he says. "It is about the good for all of us. Never has that been more apparent than it is today in the context of the Covid-19 pandemic."
There will also be a focus on advocacy around NTDs - through lobbying for clearer global guidelines and helping communities better understand and manage their response to these diseases – and opportunities to support research fellows.
"We want to find a way to support capacity building," Bland explains. "There are a lot of NTD specialists out there, a lot of people that have been running programs for decades, and we have a lot to learn from them."
GLIDE is talking to the London School of Hygiene and Tropical Medicine and New York University (NYU) in Abu Dhabi about "ways in which we can build this capacity and get it focused on these neglected diseases." But Bland stresses the focus is on building local capacity, rather than flying in external experts.
There are no immediate plans to carry out research and development in Abu Dhabi. "We're not a boots-on-the-ground type of implementing organisation and we're not out there looking for new molecules or therapies," he says. "The barriers to entry and the risks of failure are just too high and quite frankly not our game. We will be an important mid-stream organisation with advocacy, operational research and some delivery innovation.
"There aren't many quick wins in this space. I don't think there's a lot of low hanging fruit," he adds. These diseases are neglected for a reason and they won't suddenly stop being neglected because someone says, well, you know, we need to do something.  But I do think there are clear entry points where we can be involved, and we can make a difference. It's very exciting." 
For Bland, GLIDE is a timely opportunity to globalise public health and build capacity in the region that can help deliver international impact. 
"We don't want global health to be just focused in Geneva, London, Atlanta, New York or Seattle," he says. "Abu Dhabi can play a strong and meaningful role and we are focusing on that last mile of disease elimination." - PA