About the episode
Palestine is a country too often associated with conflict. Home to the world's longest-running occupation, headlines from the region tell a story of poverty, unemployment and violence. One organisation wants to change the narrative. 
Gaza Sky Geeks is a startup incubator and accelerator that also houses Palestine's first full stack coding academy. Founded in 2011 by the international NGO Mercy Corps, with seed funding from Google, Gaza Sky Geeks is attempting to rewrite Gaza's story by focusing not on the territory's politics, but on creating a digital economy that can sidestep trade and border restrictions and unlock new opportunities for Gazan youth.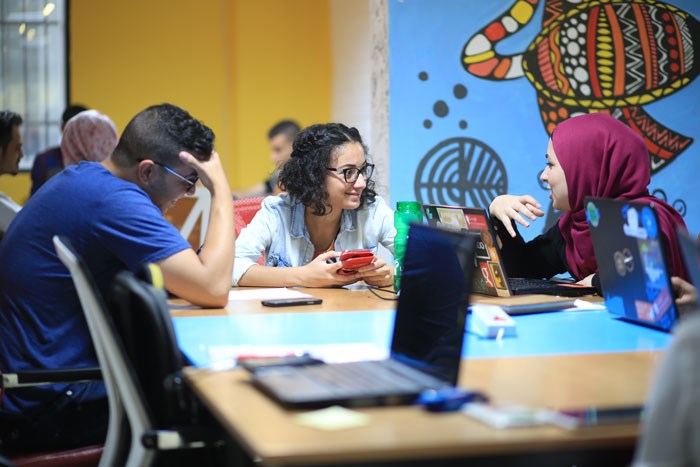 Ryan Sturgill joined Gaza Sky Geeks as director in 2015, before leaving in May 2021. In this episode of the Impact Room, he looks back at six years of running a tech startup in an occupied territory, touching on the lessons he's learned, the power of Palestinian hustle, and the challenges that lie ahead for his successor.
For more on Gaza Sky Geeks visit their website, or follow them on @GazaSkyGeeks.
The Impact Room is brought to you by Philanthropy Age and Maysa Jalbout. Find us on social media at @PhilanthropyAge.
Disclaimer: This interview was recorded in April 2021, before the most recent conflict in June, which killed more than 250 people in Gaza and over a dozen in Israel, and destroyed thousands of homes.
Gaza Sky Geeks' own office was damaged when neighbouring high-rises were hit by rocket attacks. The team has launched an online fundraising appeal to help repair the building and its generator, and return a much-needed workspace back to the community.
About the host
---
Maysa Jalbout is a leader in international development and philanthropy. Her previous roles include founding CEO of the Abdulla Al Ghurair Foundation for Education, a $1bn philanthropic initiative based in Dubai, and founding CEO of the Queen Rania Foundation. Maysa is a visiting scholar at MIT and ASU, and a non-resident Fellow at the Brookings Institution. Find her on Twitter, @MaysaJalbout.