About the episode
More than 40 million people around the world today are thought to be enslaved, a shadow economy of coerced labour, sexual exploitation and rights abuses estimated to be generating $150bn in illegal profits a year.
From forced marriages to child soldiers, supply chain abuses and human trafficking, modern slavery is a global problem that touches all communities.
In recent years, there's been a surge in legislative efforts to combat slavery, alongside a rise in philanthropy-funded initiatives lobbying for change.
But are we making progress? Are the new campaigns, funds and stricter laws helping to shrink the scale of global exploitation? And if not, what more needs to be done?
In this episode of the Impact Room, we explore these questions – and more – with three expert guests.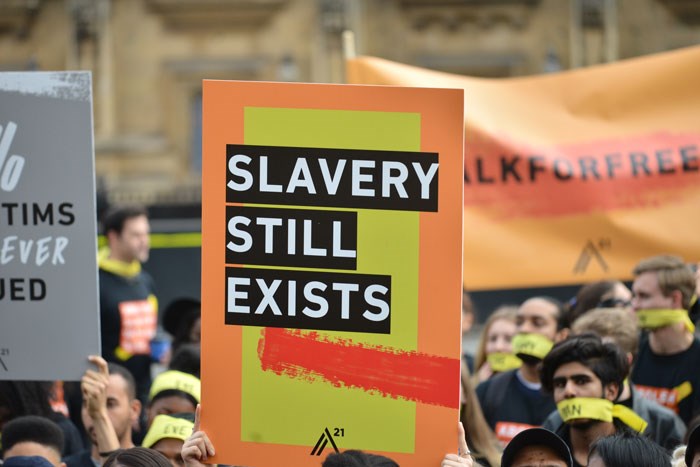 Joel Quirk is a professor of political studies at the University of the Witwatersrand in South Africa, where his research focuses on slavery, human mobility and human rights. Joel also serves as rapporteur to the UNESCO Slave Route Project. 
Nick Grono is CEO of the Freedom Fund, the first private collaborative fund to target the abolition of modern slavery. Founded in 2013 by investment group Legatum, along with partners Walk Free and Humanity United, the Freedom Fund invests in frontline organisations in three continents, helping to eradicate exploitation and advocate for change.
Anannya Bhattacharjee is a leading Indian labour organiser with a long career in advocating for workers' rights. She is the international coordinator of the Asia Floor Wage Alliance, which campaigns to pay a living wage to garment workers in Asian countries and to secure their right to organise.
The Impact Room is brought to you by Philanthropy Age and Maysa Jalbout. Find us on social media at @PhilanthropyAge.
About the host
---
Maysa Jalbout is a leader in international development and philanthropy. Her previous roles include founding CEO of the Abdulla Al Ghurair Foundation for Education, a $1bn philanthropic initiative based in Dubai, and founding CEO of the Queen Rania Foundation. Maysa is a visiting scholar at MIT and ASU, and a non-resident Fellow at the Brookings Institution. Find her on Twitter, @MaysaJalbout.