About the episode
BRAC began in 1972 as a relief organisation to support displaced people in the newly-independent Bangladesh, but in the five decades since, it has grown to become the largest – and arguably – most enterprising NGO in the world.
Its programmes span poverty reduction, gender equality, community empowerment, universal access to health care, and pro-poor urban development. A pioneer in microfinance, BRAC also runs 10 social enterprises and has its own insurance company.
The first so-called Global South organisation to launch international operations, BRAC is a major provider of humanitarian support for the millions of Rohingya refugees who have fled to Bangladesh from Myanmar.
In this episode of The Impact Room, Maysa Jalbout is joined by BRAC's executive director, Asif Saleh.
Asif began his career in the private sector, holding senior positions with global corporates such as Goldman Sachs, Glaxo Wellcome, and IBM. He joined BRAC in 2011, first as director of communication and social innovation, then rising through the ranks to become executive director in 2019.
Despite BRAC itself being the world's largest NGO, Asif also speaks strongly about the need for more action on global commitments to listen to and build the capacity of local organisations.
"There's a lot of talk around that we need to do this, but the how part of how we are going to do this is completely missing," he tells host, Maysa Jalbout. "What you hear is when you talk to the donors is that it's too risky to support some of the local organisations because they didn't have enough capacity and systems in place.
"But then how are these local organisations going to build their capacity if they are squeezed for every single penny? It's a bit of a chicken and egg situation," he adds.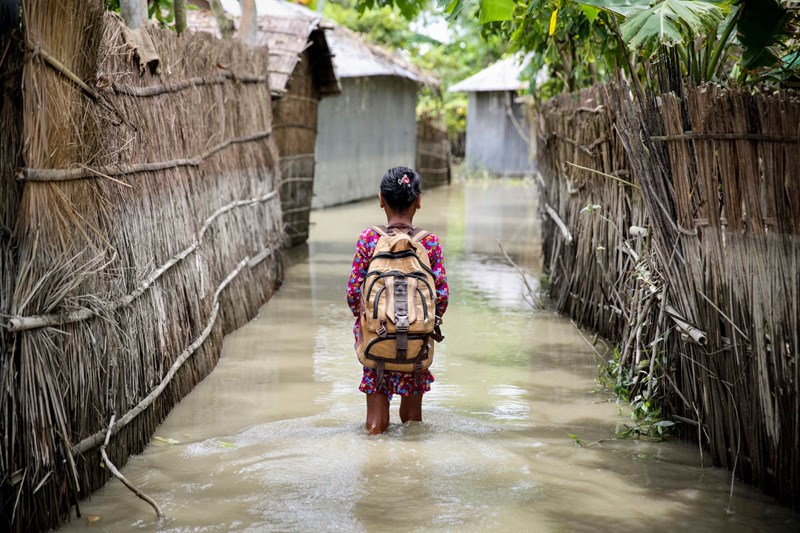 As we recorded this episode of The Impact Room, Bangladesh was grappling with some of its worst flooding on record. Asif urges the world to "wake up" to the realities of climate change which threatens to reverse decades of development gains.
"It's about time people actually realised the urgency of the situation for this part of the world," he says. "In countries where there are enough social protection mechanisms, people can recover quickly, but it just takes one shock like this for a family somewhere like Bangladesh to go back below the poverty line."
Listen to this wide-ranging interview with Asif to also hear his thoughts on the Rohingya refugee response, the need for more climate accountability, and how BRAC's approach to microfinance is different.
About the host
---
Maysa Jalbout is a leader in international development and philanthropy. Her previous roles include founding CEO of the Abdulla Al Ghurair Foundation for Education, a $1bn philanthropic initiative based in Dubai, and founding CEO of the Queen Rania Foundation. Maysa is a visiting scholar at MIT and ASU, and a non-resident Fellow at the Brookings Institution. Find her on Twitter @MaysaJalbout.